BLACK FRIDAY DISCOUNT AND BONUS!
What holiday workshop would be complete without a Black Friday sale? Register now and you'll receive $20 off the price as well as a FREE deck of Cheryl Richardson's Self-Care Cards. This offer is available for a limited time only. Enter the code BLKFRDJOY at checkout to apply the discount.
You've found yourself on this page for a reason.
Maybe you've been part of my community for awhile, you've taken a class or two with me, or a friend forwarded the workshop information to you.
No matter how you got here, it's not by accident.
You're here because…
You know there is a better way to enjoy the holidays.
You want to maintain your healthy lifestyle during a time when everything is tempting you not to.
You want to avoid the holiday family dramas.
You're looking for community and best holiday practices from others.
You want to feel more organized, empowered, and less stressed in the most wonderful, and yet chaotic, time of year.
And that is what Finding Your Holiday Self-Care Strategies is all about.
I'm inviting you to be part of this intimate workshop, where you'll learn how to ditch the old holiday pandemonium, discover new ways of taking care of yourself, and embrace the joy that this season is meant to invoke.
Enrollment for this special, limited space workshop, Finding Your Holiday Self-Care Strategies, is now open.
It's time to do the holidays differently.
It's time to stop sacrificing your self-care as the only way to make it through the holidays. Together we can halt the struggle and create a new approach to enjoying this time in a more sustainable and integrated fashion.
The result? Increased wellness, better relationships, healthier bank accounts, and more peaceful minds during a time that tends to deplete us. Oh, and did you know that when you take care of yourself, you show up better for those around you? So rather than being selfish, self-care actually helps us help others.
It's time for us to feel more grounded and peaceful during the holidays.
It's time for us to have a better grip on our health and energy, instead of spinning out of control to get everything done.
It's time to take better care of ourselves and feel less stressed in service to those we love.
Together we're going to re-imagine the holidays.
I'll be honest with you: I need these strategies as much as you. I will never forget that January 2nd, when I woke up with chest pains, dizziness, lightheadedness, nausea, and pain in my jaw. I spent the next 45 minutes trying to decide whether to go to the emergency room. The holidays had just ended, and I had one day to clean up the aftermath in preparation for overseas guests who were arriving in three days. My schedule was booked in the interim, and I needed the carpets vacuumed, gifts put away, counters cleared, and laundry well, laundered, THAT day, or it wasn't going to happen.
It was the first Christmas in recent memory that I had purchased and sent all of the gifts, to all of our familial reaches of the country, on time. My husband and I had made rocky road fudge for goodie bags at our holiday party, eaten our annual Christmas morning cinnamon rolls at Bakers Square, and squealed with delight as our niece and nephew showed us what Santa brought them. We'd enjoyed the company of friends on New Year's Eve, and even kissed at midnight.
Yet, I could barely see out of my right eye due to a cyst on my inner eyelid. I'd attended two funerals. The priest at one passed on his blessings as well as his cold. I was teaching more classes and seeing more private yoga and coaching clients than ever. Now, chest pains. My body was trying to tell me, "Enough!"
Though my heart ended up being fine, I knew I needed to do something differently. That is why I created this special workshop for you, and for me, honestly. I had already tried gift tracking. I had already tried asking for help. I needed to have a better plan going into the holidays—some guidelines and boundaries, some new awareness around the indicators that would let me know I was doing too much.
DO YOU STRUGGLE WITH STAYING HEALTHY AND HAPPY DURING THE HOLIDAYS?
Do you grapple with how to enjoy the holidays and get everything done without sacrificing your physical wellness practices and time for yourself?
Do you feel lonely or pulled down by family drama during a time when you think you should be feeling joyous?
Would you like to make it through the holidays without busting your bank account or your brain?
You're in the right place.
Together we're going to discover just what is needed to make your holidays:
Grounded

Joyful

Peaceful

Energizing

Replenishing

And most importantly, fun!
This workshop is a place where we'll be coming together to create ways you can thrive during the holidays that don't require sacrificing your health or your happiness. We've been taught that the holidays are about overspending, overindulging, and overscheduling—that if we just push through we'll make everyone happy. We've lost track of what the holidays are about, and we're going to find a way to make them sane again.
Here's what we'll be focusing on in Finding Your Holiday Self-Care Strategies:
Setting an intention for how you want to do the holidays differently this year—what you want and why it's important to you.
Discovering what your holiday stressors really are—sometimes it's not what you think.
Practicing yoga postures for when you're feeling too anxious to relax and too worn out to get moving.
Meditating to clear your head and your heart of the extra pressures you put on yourself at this time.
Incorporating systems to keep you organized despite all the extra things to do.
Releasing steam from the family drama pressure cooker.
Finding Your Holiday Self-Care Strategies includes:
Applicable Tools
You'll walk away with practical tools that you can carry with you wherever the holiday hustle bustle takes you. Even the best of us lose track of our priorities sometimes, and these tools will both empower you to stay on track and get back on track when you stray.
Customized Planning
You'll create the best strategies for YOU so that you are more likely to use them, based on what your intention is for the holidays. What works for someone else might not work for you. You'll have the opportunity to hand pick your strategies and decide how you want your holidays to be.
Support and Community
You don't have to figure out everything on your own. You'll have time to ask your specific questions, and get help from each other and me. Together we will share our experiences and help each other discover your best pathways to enjoying the holidays.
Movement and Meditation
Wellness practices are one of the first things to go out the door when the holidays arrive. You'll learn two short yoga sequences and a mind-clearing meditation you can practice at home to release the stress of those longer to-do lists, recharge your batteries, and clear your mind.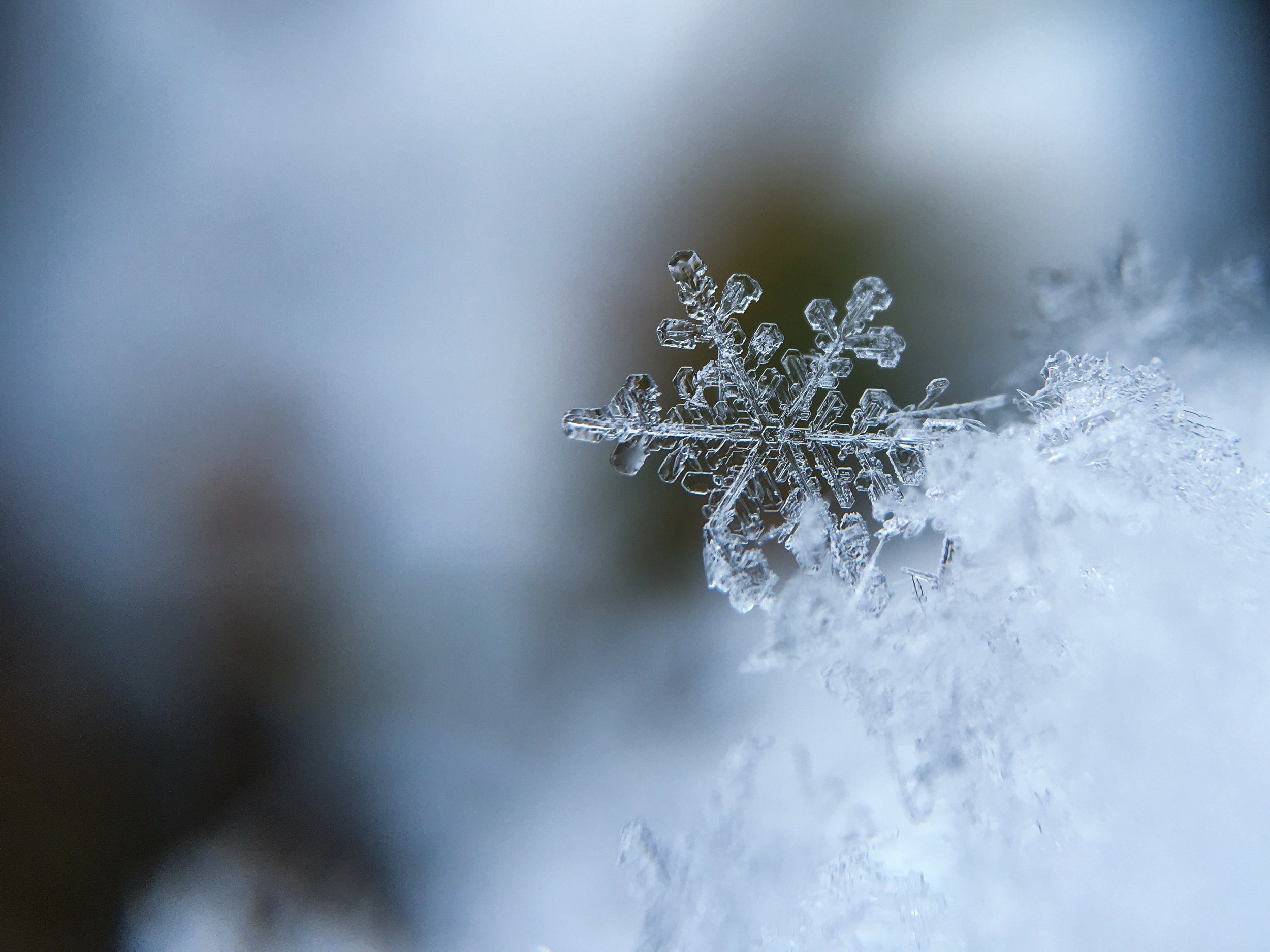 black friday discount: Save $20
Added expenses can be a big stress at the holidays. Financial self-care is as important to your health as your exercise and good eating strategies. Take advantage of this Black Friday sale now to save $20 off the registration price. This offer is available for Black Friday, Small Business Saturday and Cyber Monday only. Limited slots are available so register now!
Enter code BLKFRDJOY at checkout.
Black Friday Bonus! A Free Gift for You
Use this deck at the holidays and beyond to help you find practical ways to to honor your self care. Each inspirational card invites you to take an action to improve the quality of your life. You can choose one at random or select one that fits the challenge you are currently facing. Place the card someplace prominent so you can see it regularly or carry it with you to remind yourself of the card's messages. Whether you honor your top priorities, set boundaries, count your blessings, or rest your mind, you will experience the power of using simple tools to make a big difference in your life. This offer is available for Black Friday, Small Business Saturday and Cyber Monday only. Limited slots are available so register now!!
Enter the code BLKFRDJOY at checkout.